minimise your tax and
maximise your profit
:: Copyright :: ::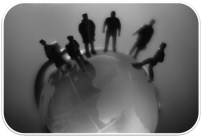 Garrett has done my accounts since 2002. I moved from another accountancy firm as I felt I was not getting the service required with the newest most junior person phoning me up every year asking the same questions year on year. I wanted to deal with someone who didnít just appear to look at my books 10 minutes before our meeting.

Garrett provided the service levels I desired and much more besides. Impressively he can quote my PPSN and the businessí registration numbers which I canít do myself. A huge bonus was his comprehensive knowledge of taxation issues and his ability to explain them to civilians like myself.

He is meticulous without being pedantic, understands that Iím not an accountant and either knows something or looks it up. Iím continually impressed by his availability by phone or email and his prompt responses throughout the year on any issues that raise their head.

John Barry, Barryís Pharmacy, Templeogue.
I have known Garrett many years and always found him to be a very nice well mannered young man. Recently I required his professional help and this side of Garrett was new to me. His knowledge and understanding of the business world not to mention the tax world is second to none. For any person who has very limited understanding of how to go about setting up your own business...Garrett is the person for you.

He was able to walk me through, step by step on what I needed to do explaining everything along the way without making me feel like a total idiot. This was all new to me, but his easy manner and wealth of knowledge on tax and wages, liabilities etc is very comforting and to know that your business affairs are being taken care of as well as you would take care of your own business is such a relief, it allows you concentrate on what your good at, knowing the other side of your business is in good safe hands.

I would have no hesitation what so ever in recommending Garrett as indeed he was to me, to any one, who is in need of a Good Accountant. He is both professional yet friendly, helpful, and always at the other end of the line or email to answer any queries you have and ally your fears or worries.

Diana Mission Statement


We aim to enhance our clients business performance and financial wealth by providing a comprehensve professional service delivered with integrity and honesty.

I have worked with Garrett since he set up his own tax and accounting practice. He has helped and explained accounting and tax issues in ordinary terms to someone who is not an accountant. This I find a breath of fresh air. I look forward to working with Garrett in the years to come.

Sean Cox, Managing Director, Reco Developments Ltd

I am pleased to recommend Clever Accounting to your company, since 2006 I have worked directly with Garrett Bates, their chief accountant on various financial and tax affairs. Their performance is consistently first class, always within deadlines with outstanding customer service. I would highly recommend Clever Accounting and it is without hesitation that I will continue to work with them for the foreseeable future.

Brian Ennis, S&G Ltd, Donabate

Contact

t
353 1 443 3717

f
353 1 813 2525

m
353 86 8348941

e
garrett@cleveraccountingandtax.ie

w
www.cleveraccountingandtax.ie

s
bates.garrett

I can confirm that Garrett has been my accountant since 2005. In that time his advice and help has been invaluable. I would strongly recommend him to any one in business be there job big or small.

Joseph English, Joseph English & Associates, Swords

Garrett Bates has been looking after my accounts with his previous firm for the past number of years and I have to say that he carries out his duties in a very Professional manner. Everything is done on time, all queries answered on time and he is always there to offer advice whenever you need it.
Both Geraldine and I wish Garrett the best for the future and we know that he will be successful because he would not want it any other way.

Brian Andrews, Brian Andrews Insurances Ltd
As one of Garrettís clients I find his attention to detail an invaluable resource in running my business. He is very knowledgeable in his field, extremely efficient, conscientious, and prompt and I would have no hesitation in recommending him to any other company.

Micheal Dillon, Turvey Electronic Services Ltd, Donabate

---
---
---
---
---
---