minimise your tax and
maximise your profit
:: Copyright :: :: Contact

t
353 1 443 3717

f
353 1 813 2525

m
353 86 8348941

e
garrett@cleveraccountingandtax.ie

w
www.cleveraccountingandtax.ie

s
bates.garrett Testimonials

"...He is meticulous without being pedantic, understands that Iím not an accountant and either knows something or looks it up. Iím continually impressed by his availability by phone or email and his prompt responses throughout the year on any issues that raise their head."

John Barry, Barryís Pharmacy, Templeogue.
We offer experienced business, tax and financial advice to small and medium sized businesses and entrepreneurs with the aim of enhancing your business performance and financial wealth whilst at the same time minimising the tax you pay!

As both Chartered Certified Accountants and AITI Registered Tax Consultants we have a special interest in tax. Our aim is to minimise yours! We will do this by ensuring that you claim all of the tax allowances and reliefs open to you and by availing of appropriate tax structures.

Our aim is to give an all inclusive and personalised professional service to our clients at a competitive rate. We pride ourselves on the personal service that we provide to our clients at all times. In many cases larger firms are unable to provide this level of service. Our clients receive:

Welcome to Clever Accounting and Tax.ie
Mission Statement


We aim to enhance our clients business performance and financial wealth by providing a comprehensve professional service delivered with integrity and honesty.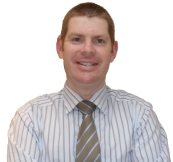 Clever Accounting and Tax.ie is the trading entity of Garrett Bates, Chartered Certified Accountant and AITI Registered Tax Consultant servicing North Dublin, including Swords, Malahide, Santry, Blanchardstown, Donabate, Rush, Lusk and Balbriggan.
•
Accurate & professionally prepared accounts